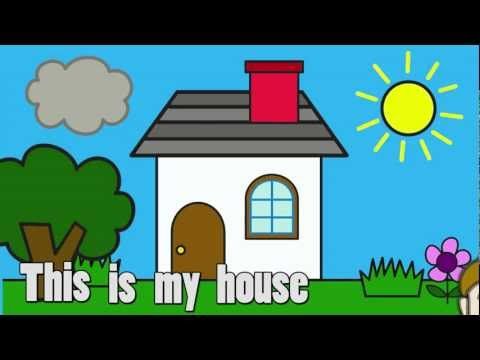 It is not difficult for us to see images of children bouncing to the tune of a certain English song that they like. Therefore, giving children access to English through songs is a very effective method. In particular, the selection of funny English songs for children with familiar and simple themes helps children to be more excited. Here, let's learn about the top 5 funny English songs for children with the theme of My house!
The benefits of teaching English to children through a fun song theme of My House
The first thing that can be mentioned in teaching English through themed songs is to help children recognize correct English words . From there, children can apply those words in daily activities. The special thing is that children can apply expressions in the song to communicate with teachers or friends about the topic My House.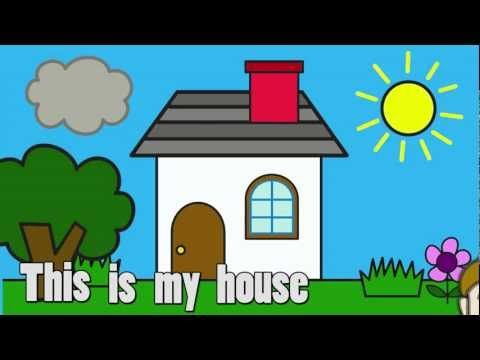 It will also revolve around the basic vocabulary in the theme of My House. However, instead of children just using individual words, they can use the sentence structures in songs to express themselves in longer and grammatically correct English sentences.
Top 5 funny children's English songs with the theme My House
This song has a very funny melody, extremely suitable to help children learn English. The theme of the song is that family members will do different things in different rooms of the house. Through the lyrics, children can memorize the basic rooms of a house such as: living room, bedroom, bathroom, kitchen….
In addition, in the song, there are structures that children can also use to communicate with friends such as: Welcome to my house! Use the preposition "in" when referring to parts of the house: Daddy's cooking dinner in the kitchen…
My house is a very broad topic, including many different forms and textures of houses. This song introduces many different types of houses, from all over the world. This helps children expand their English vocabulary in the topic My House.
With simple words and a gentle rhythm, the song introduces many houses with completely different shapes. Children can use these English structures to describe their house. A passage in the lyrics reads as follows: "My house is white and red. It's really nice and small. But some houses are very tall like apartments…."
The song refers to a favorite room of all children, which is "My Bedroom". The song mentions many different activities taking place in the room such as playing, studying, resting, etc.
English songs for children about my house topic not only refer to the parts of the house but also talk about the necessary furniture in the house such as: table, chair, bed, desk, cupboard, stool, couch, bench… Through songs, children can memorize many words about household objects.
This song not only teaches children vocabulary but also helps them describe what their home is like. The structure "where do you live? I live in…" help children communicate to ask about their home. Parents can practice describing their own house with their children.
Hopefully, the above songs can help children master English vocabulary about the topic of My House. Moreover, it is possible to help children use the structures in songs to communicate in everyday life. Parents can study together with their children to create a fun atmosphere when learning English.