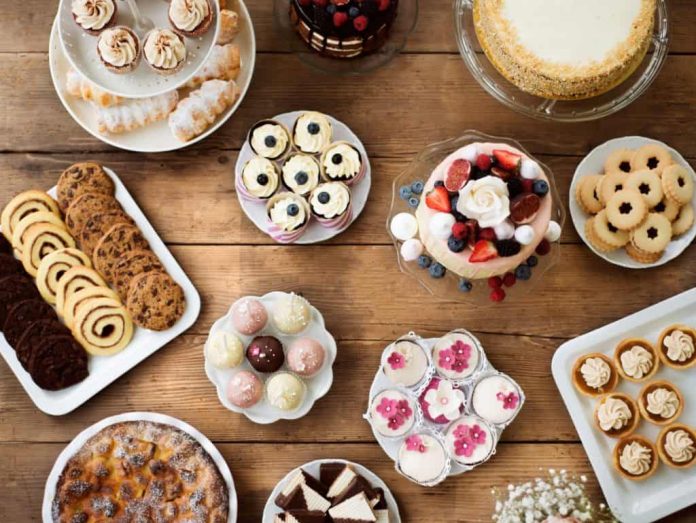 Good eating is the basis for good health. In order to keep your body in good shape, healthy eating is essential. But often, you may crack by giving in to small treats, and your eating habits may not even be healthy. Here are six signs that show you're consuming too much sugar. If you notice that you have one of these warning signs, you'd better eat less sugar!
Indeed, your body needs to receive a certain amount of sugar to fuel itself throughout the day. There are several different types of sugars, but carbohydrates are necessary for our brains and our muscles to function properly. But beware, having too much sugar in your blood can have serious consequences. So, you have to be vigilant not to eat excess sugar and take care of your body!
1. Food cravings
Do you like to snack between meals? Mostly sweet treats? If so, you are definitely addicted to sugar. Even after a good meal, you want a sweet treat. This means that you eat too many sugary foods in general. This sugar addiction gives you a sudden and urgent feeling of hunger, sometimes several times throughout the day.
And if you resist this urge to snack, you might even become irritable or annoyed. To curb your cravings and sugar addiction, the best solution is to eat less sugar all together. Also, prepare larger meals to avoid having cravings throughout the day. In case of sudden hunger, take out a piece of fruit from your bag to help satisfy this sudden desire. As you know, foods high in sugar like cookies, candy, and ice cream don't nourish you. On the contrary: they make you even more hungry!
2. Wrinkles
Wrinkles may also be one of the signs that show you are consuming too much sugar. The two proteins that give our skin elasticity and keep it healthy are affected when you eat too much sugar. In effect, collagen and elastin are less present when you eat too much sugar. So, wrinkles develop easier and your skin ages faster. There is only one solution: eat less sugary products!
Sugar accelerates the aging process in skin cells. If you want to keep your skin in impeccable condition for as long as possible, you need to check the amount of sugar in your food. Processed foods contain a lot of sugar. We also advise you to stay hydrated (with water and no soft drinks, which are high in sugar). Finally, take advantage of foods that have natural sugars, such as those contained in fruit.
3. Visceral fat
Have you recently put on body fat around your midsection and your internal organs? A study conducted with people who drank soft drinks and other non-sugary drinks showed that those consuming sugar had a much more substantial percentage of fat than the others around their livers and stomachs. Their cholesterol level was also much higher than those who drank unsweetened drinks, such as water or milk.
It is crucial to monitor your sugar intake. If you have internal fat around your stomach and organs, it is better to limit yourself, so this fat does not begin to accumulate around your central organs. Excessive sugar can lead to visceral fat, which is more likely to cause diabetes and heart disease. Your body will thank you if you reduce your sugar intake, and you'll feel a lot more in shape! Especially if you also decide to start exercising.
4. Tooth aches
Toothaches are a sign that you are eating too many sugary foods. Bacteria which has made your mouth its home feeds on these sugars that get stuck between your teeth, and when you consume a lot of sugar, these bacteria tend to multiply since they have much to eat. Sugar also weakens the tooth's structure by reducing the mineralization of enamel, which can lead to tooth decay.
These are bacterias that cause cavities and toothaches, sometimes causing throbbing pain. Generally speaking, excessive sugar consumption can be detrimental to dental health. Thankfully, we have a solution for you! It is to monitor your sugar consumption carefully. Your daily sugar intake should not exceed 2-3% of the food you eat. Sugar can sometimes be found in various forms within your food, so keep an eye out! Remove processed foods from your diet.
5. Inflammation
Do you suffer from inflammation? No doubt, you most certainly consume too much sugar. Inflammation is especially prevalent in children, who don't limit themselves when it comes to treats. Several studies were conducted on children 2 to 9 years old, and children ingesting large quantities of sugar were much more likely to suffer from chronic inflammation as adults.
Children who regularly eat fruits and vegetables have much less risk of inflammation. We can't repeat this enough: it is essential to control your sugar intake and that of your children! Particularly true for women: drinking too many sugary drinks (sodas, juice, etc.) brings with it a high risk of developing arthritis. Your digestive system is also much more prone to inflammation if you eat too many sugary drinks.
6. Digestion problems
If you suffer from digestion problems, look no further. Your sugar intake is undoubtedly too high. When your body receives too much sugar, your digestive system suffers and does not work as well as it should. Sugar makes the wall of your small intestine slim, and it can also spread through your blood. This risk should alarm you! This can cause inflammation of the liver and even cancer in this organ.
In addition to damaging your digestive system, sugar also affects your gastrointestinal microbiota. When you excessively consume sugar, bacteria can increase in your intestine and subsequently cause inflammations, insulin resistance, and other possible diseases. The solution doesn't change: check and monitor your sugar intake and choose foods that are healthy to protect your gastrointestinal microbiota.