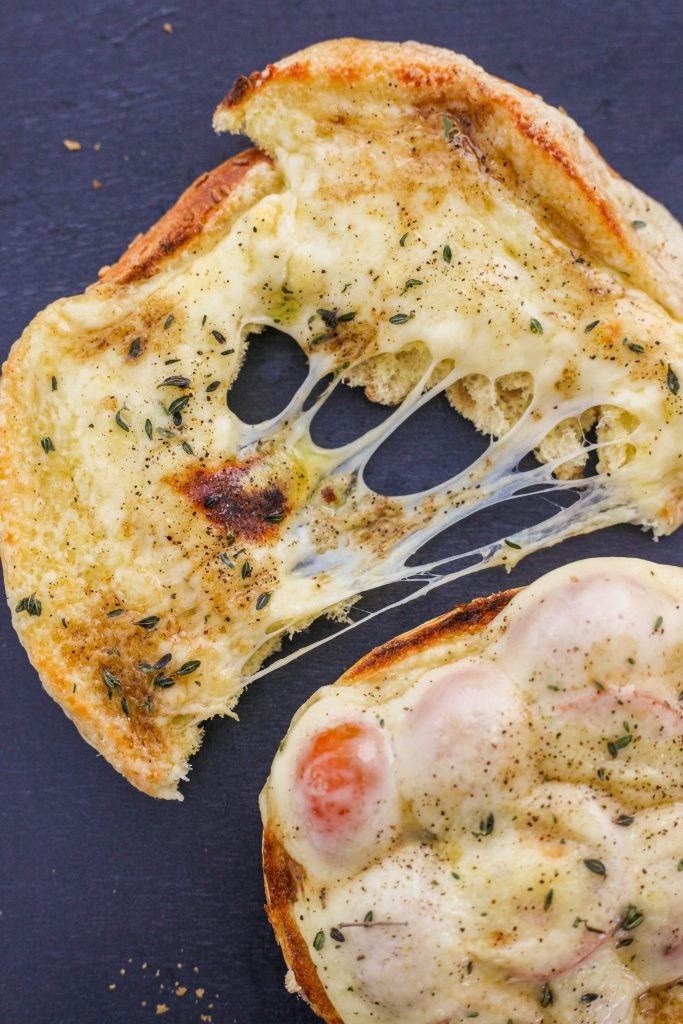 There is something incredibly comforting about classic comfort food. It takes us back to a simpler time when life was less complicated and we didn't have to worry about things like bills or work.
Comfort food is the perfect way to relax and unwind after a long day, and it always seems to taste just a little bit better than anything else. And in this post, we're sharing the top 5 comfort food recipes that you should start learning to do at home.
1. Grilled Cheese Sandwich
A classic grilled cheese sandwich is quick and easy to make. The key to a perfect grilled cheese is to use good quality bread and cheese. Then, it's all about getting the perfect ratio of bread to cheese.
Preheat a skillet over medium heat and butter the outside of two slices of sourdough. On the inside of one slice, layer on your desired cheese and toppings, then top with the other slice of bread, butter-side up. Place the sandwich in the skillet and cook for 2-3 minutes per side, or until the bread is golden brown and the cheese is melted. Serve immediately.
2. Mac and Cheese
Mac and cheese is another classic comfort food that is loved by people of all ages. It's rich and creamy, and it's the perfect dish to cozy up with on a cold day. Making homemade mac and cheese is actually pretty easy, and it's definitely worth the effort.
Start by preheating the oven to 375 degrees F. Cook macaroni noodles according to package instructions. In a large pot, melt butter over medium heat, stir in flour and salt, and cook for 1 minute. Slowly whisk in milk, and cook until mixture thickens and comes to a boil. Stir in cheddar cheese until melted. Add cooked noodles to the pot, and stir until well coated with cheese sauce. Pour mixture into a baking dish, and sprinkle with additional cheddar cheese. Bake for 15-20 minutes, or until cheese is melted and bubbly.
3. Chicken Pot Pie
Chicken pot pie is warm and hearty, and it's packed with all of your favorite comfort food flavors. Making a pot pie from scratch can be time-consuming, but it's definitely worth it.
Preheat oven to 375 degrees. In a separate pan, melt butter over medium heat. Stir in flour and salt and cook for 1 minute. Slowly whisk in chicken broth and milk and cook until mixture is thick and bubbly. Remove from heat and stir in shredded chicken and frozen vegetables. Pour mixture into a 9-inch pie plate. Roll out one pie crust and place the filling. Trim and flute edges. Bake for 30 minutes or until crust is golden brown.
4. Chili
Chili is filling and packed with flavor. Plus, it's easy to make a big batch and freeze it for future meals.
Combine all ingredients in a slow cooker 1 tablespoon olive oil 1 onion, diced 3 cloves garlic, minced 1 pound ground beef 1 tablespoon chili powder 1 teaspoon ground cumin 1 teaspoon smoked paprika 1 teaspoon dried oregano 1 teaspoon salt 1/2 teaspoon black pepper 1 can diced tomatoes, 1 can black beans, 1 can kidney beans, 1 can crushed tomatoes, 1/2 cup tomato sauce, 1/2 cup water 1 tablespoon honey 1 tablespoon apple cider vinegar. Top with shredded cheddar cheese and sour cream
5. Cheese Soup
If you're looking for a classic soup recipe, try a simple cheese soup.
In a large pot, sauté onion, celery, carrots, and garlic in butter for 5 minutes. Stir in flour, and cook for 1 minute. Slowly whisk in milk and chicken broth. Add bay leaf, thyme, salt, and pepper. Simmer for 10 minutes, stirring occasionally. Discard bay leaf. Stir in cheddar and Swiss cheese until melted.