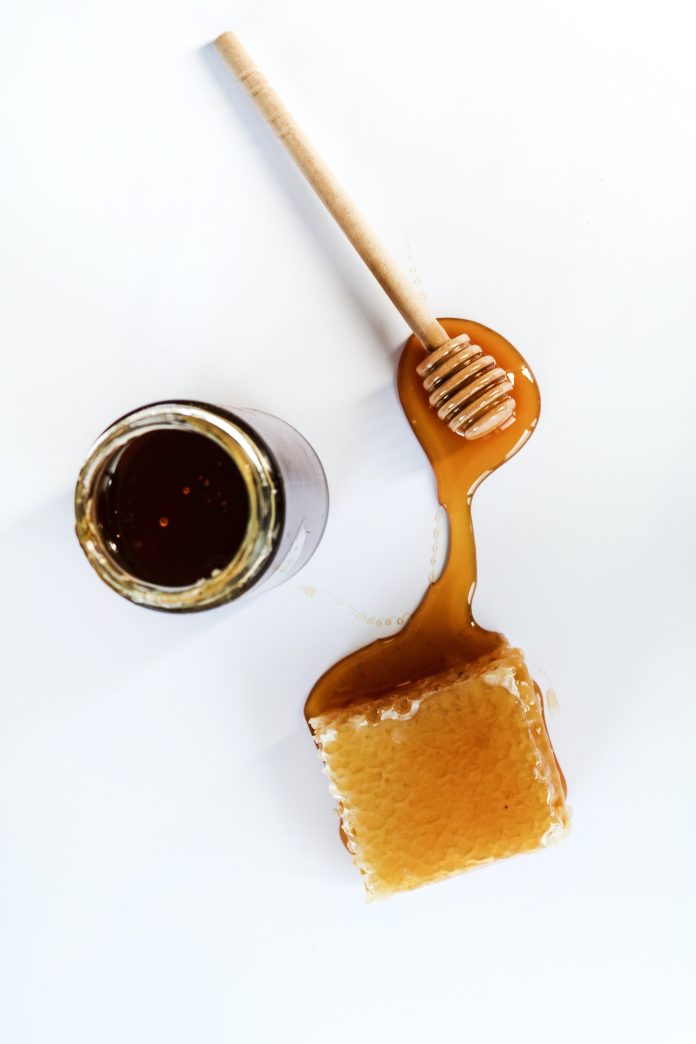 Natural ingredients are increasingly popular today in cosmetics and as a natural remedy for their benefits and virtues. Among these natural ingredients is honey. It is an ingredient rich in vitamin B, calcium, iron and potassium. But what are the virtues and properties of honey? And how to use it wisely? Find out all there is to know about this natural ingredient below.
Honey is a sweet syrup made by bees from flower nectar. It consists mainly of fructose and glucose along with water and various other substances, including proteins, minerals, vitamins, amino acids and antioxidants. It has a long shelf life and does not require refrigeration in most cases because it contains antibacterial properties that prevent spoilage.
Honey and hair
More and more people are now using honey for their hair. Honey has many benefits for the hair. It contains proteins and vitamins that help restore moisture to dry, brittle hair and also helps tame frizzy hair. Indeed, honey can be used as a hair mask or even a shampoo. In fact, honey has moisturizing properties on the hair. On top of that, it helps shine dull and damaged hair.
Honey contains sugary enzymes that produce hydrogen peroxide. However, the latter has lightening properties. If you have oily hair, honey can also be your greatest ally. It will, in particular, act on the scalp to purify and cleanse it. The hair will thus take a little longer before becoming greasy again. Honey also helps with dandruff by moisturizing the scalp, preventing dry skin cells from flaking off and irritating your scalp.
Honey and skin
A natural cleanser and exfoliant
Honey has anti-oxidant, antibacterial and antiseptic properties. If you have dry or itchy skin, you can very well use honey as a moisturizer. You can also use honey as a natural exfoliant. Honey helps fight blemishes by opening pores. To do this, wash your face well before applying the honey in circular motions for 30 seconds before rinsing everything off.
Honey is a natural cleanser and exfoliant that has been used for centuries to treat dry skin, sunburns and other ailments. When used as a cleanser and exfoliant, honey helps remove excess oils and dirt from the skin, tighten pores and diminish dark spots caused by sun damage. It can be applied to the face or body after taking a bath.
Ideal for acne and for moisturizing
Another great asset of honey is that it is great for fighting acne. Indeed, its inflammatory properties make it a great ally against acne. More explicitly, honey will remove excess sebum present on the skin. Therefore, if you apply it daily on your face, it will balance the bacteria that are on the skin.
Besides this, honey can also be used to relieve severe rashes and skin conditions like eczema. Due to its healing properties, honey can repair skin damage quickly. Honey can also be used to moisturize your skin. You can use honey by mixing it with your regular lotion or applying honey directly to the skin.
Honey and the organism
Honey can go well with several dishes. Some people even use honey as a maceration for meats. The advantage of consuming honey or using honey for dishes is that it has healing properties. Hence, it can bring new youth to our immune system. As we mentioned above, honey contains an anti-oxidant.
The latter promotes cell regeneration and healing. Also, honey is adequate in cold weather because it helps fight the flu. Besides, people with seasonal allergies or inflammatory problems can benefit from it. Its antibacterial properties help can help in treating stomach disorders, gastritis and ulcers. Honey also promotes quick healing of cuts, wounds and burns.