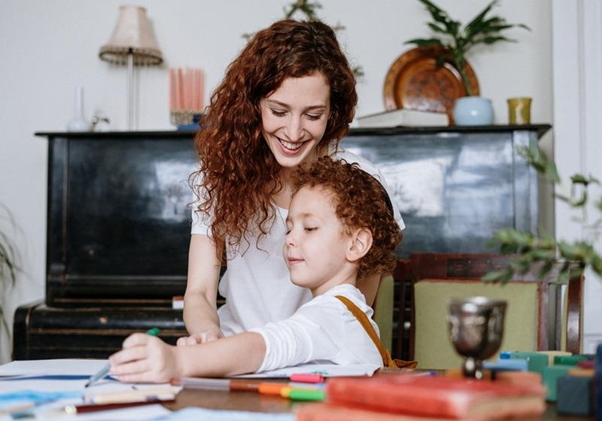 For a long time, art in general and painting in particular has been known as one of the activities that help develop creativity and observation ability for children. Especially teaching children to draw people – one of the simple and close topics that most children seem to enjoy when they are familiar with drawing. So how many steps does it take to teach children to draw simple people? What should parents pay attention to when teaching children to draw people? This article will help parents answer these questions. Please also refer!
The reason why parents should teach children to draw people from an early age
Before starting to guide children to draw simple people , the first thing parents should talk to their children about are their interests and desires when interacting with painting. Teaching children to draw people helps them to draw better, in order to give them as gifts or simply because they like drawing, etc. Besides, When parents understand their children's goals and interests, they can help them develop their full potential.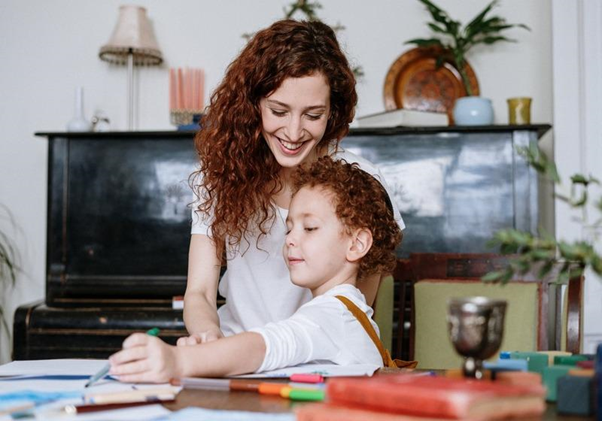 Teaching children to draw people brings a lot of mental benefits
Learning to draw helps children develop their creativity
Painting is a subject that requires a lot of creativity. For children, especially those of preschool age, this sounds professional and a bit "overwhelming". However, teaching children to learn to draw early will create a solid foundation and contribute to the development of creative thinking abilities for children later.
Painting to exercise patience for children
Perhaps this is one of the benefits that makes painting more and more parents choose for their children to learn more because the nature of young children is often hyperactive and gives up very quickly. Meanwhile, in order to get a complete picture, children have to spend a lot of time and effort. Therefore, when teaching children to learn to draw, parents should stay by their side to monitor and encourage their children. Besides, parents do not forget to praise each time when the child makes progress, words of encouragement will help the child feel more excited and love drawing. This is also a factor gradually forming perseverance for children.
Learning to draw helps children focus more
Concentration is a very important factor for young children and fortunately, teaching drawing will help them improve that. The reason is because when drawing a picture, it is imperative that the children be very focused, attentive and enthusiastic to have beautiful works.
5 ways to teach children to draw simple people
For adults, drawing pictures on the subject of people will not be easy because it requires very high precision in terms of proportions, but for children it is quite the opposite. If parents know how to guide their children, this topic will not be difficult. In particular, for children who are just learning to draw, parents should not be too detailed and fussy. If you don't know where to start, you can refer to these 5 simple ways:
Way 1
Firstly, parents should buy the baby drawing books for the baby with the simplest models for the baby to get acquainted with and draw along. Starting from simple but still drawing lines will help children easily absorb and have more interest.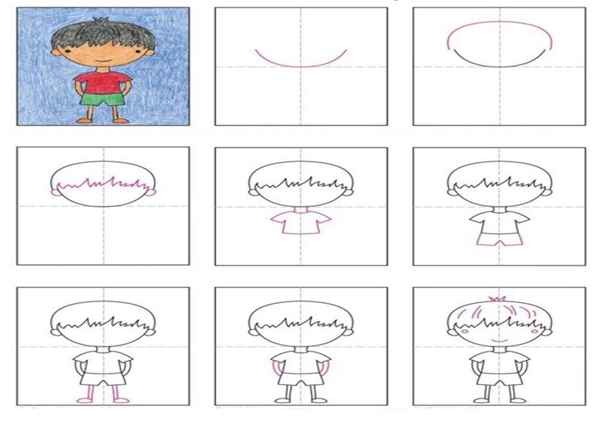 Teach your child to draw people starting from basic strokes
Way 2
This second drawing method continues to help children get very easy drawings of people through short, quick and very simple drawings.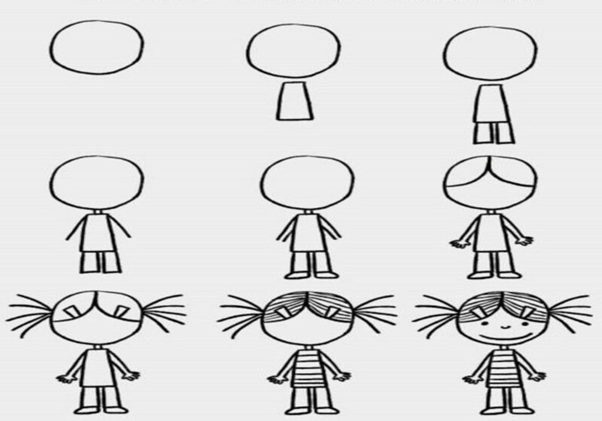 Teach your child to draw human parts with simple strokes
Way 3
In this third drawing, let your child try out a little more complicated drawing steps. Drawing people from blocks of circles, triangles, rectangles, etc. will also help to make the children's drawing works more vivid and have more accurate proportions.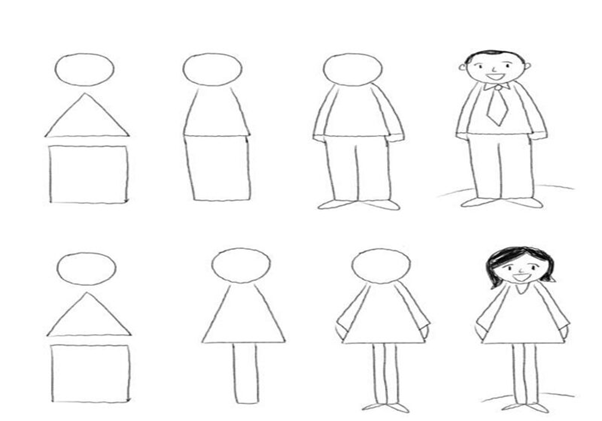 Can teach children to draw people from blocks
Way 4
This way of drawing is recommended for elementary school children or older or those who have learned to draw before. The reason is that these are paintings with more intricate details in the brushstrokes. This is also an interesting way of drawing for children who love creativity and want to learn more when drawing.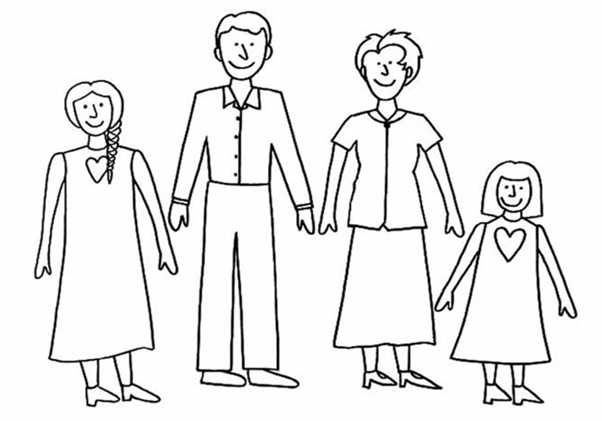 Teach your child to draw people from simple to complex
Way 5
This is the most complicated way to teach children to draw people. With this drawing, the children will need a lot of patience as well as training for their hands to be more skillful because the complete picture needs the details to be drawn flexibly, meticulously and must be a little like the real thing.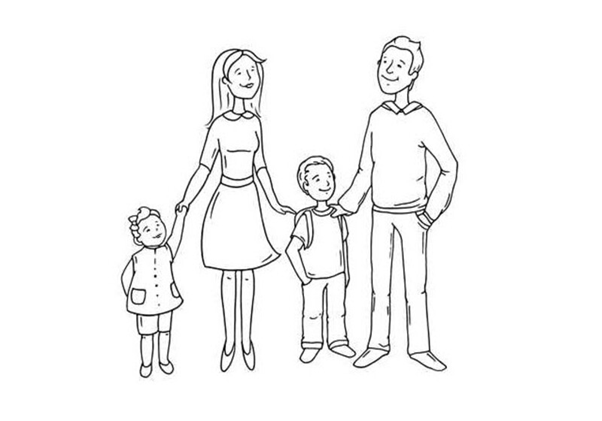 It is recommended to guide many topics related to reality so that it is easier for children to learn and observe when drawing people
Some notes for parents when teaching children to draw people
Do not teach or choose too many pictures to make model for children
This is an extremely important note for parents. Many parents think that they should teach their children to draw beautiful people or let their children practice drawing according to complex pictures. However, this is a wrong and ineffective teaching method for young children because, depending on the age and stage of development, children have different artistic sensibilities and display their drawing talents. Besides, parents should also try many ways to teach drawing so that they can find the right teaching method for their child's ability.
Encourage your child to be more motivated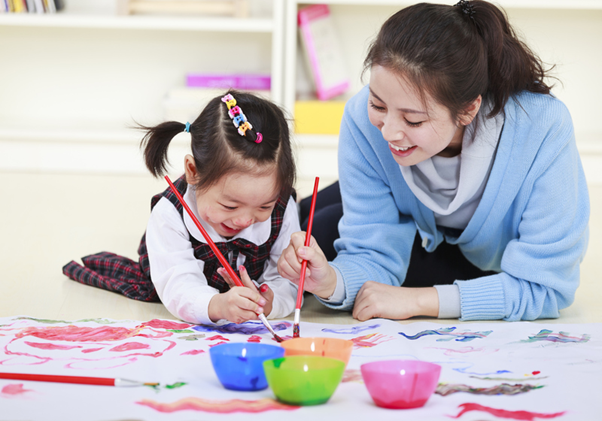 Always inspire and encourage when you see your child's progress
As mentioned above, painting is an art that requires a lot of perseverance, which is easy to discourage children. Therefore, in addition to encouraging the baby, parents can let the child learn while playing, combine with fun games when drawing with the child such as contesting to see who can draw more beautiful people, play guessing the character that the child draws, etc.
Children should be allowed to be creative
When teaching children to draw people, parents should let them freely promote their own creativity and imagination. At the same time, parents should not impose subjective opinions or force children to draw according to a certain model. This inadvertently will greatly limit the inherent creativity of young children.
Learn to draw with your child
Instead of looking for answers to questions like "What games to play with your kids? How do you play with your child? …" Then when you have free time like every evening, weekend, etc., let's learn to draw with your child at home. This is a useful activity that helps to strengthen family bonds, parents also can monitor the child's progress.
If you have time, let's learn to draw with your children
If parents are too busy, do not have enough time or ability to teach their children to draw at home, they can register your child for online drawing classes. Thus, parents not only help their children develop their artistic talents professionally, but also feel more secure because they can still monitor their child's gifted learning at home, avoiding useless games on electronic devices.
The topics about drawing people are suitable for children who are just starting out
Teach your child to draw a chibi princess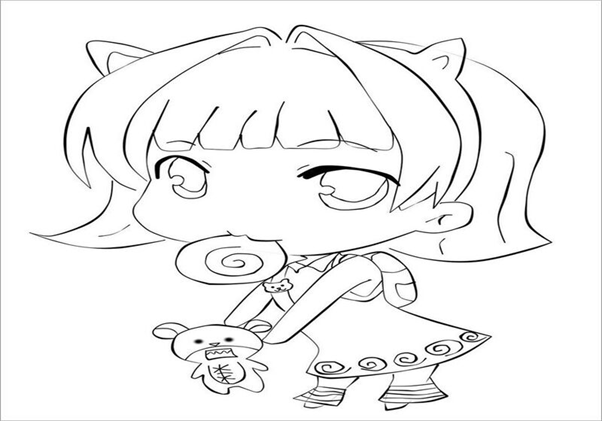 Simple and easy to draw Chibi princess picture for girls
Draw face
Chibi-style princesses usually have a cute and adorable face with a rather large head size. Parents can help the child choose the angle of the face for the child to draw such as the front, left, right, etc.
Draw hair
The hair of the chibi princess is also quite diverse, parents let the child choose some available models to sketch for their princess. During the process of drawing hair, please note that parents remind the child to only use the tip of the pen to gently put a line from the hairline to the top of the hair.
Draw eyes
Cute chibi is often associated with big round, glittering eyes. There are even many princesses whose eyes are almost half the size of their faces. Therefore, depending on the angle of the face, parents should guide the child to determine the size and direction of the eyes.
Next, the upper part of the eye is the eyebrow, and finally, draw more eyelashes for the princess. Depending on the child's preferences, parents let them "refurbish" their princess.
Draw hands and feet
The hand of the chibi princess is quite small, like a baby's hand. And the hands are also often drawn a bit chubby to create cuteness.
The princess' legs are similar to the hand drawn part, having a chubby shape. With the image of a chibi princess, children do not necessarily need to pay attention to the drawing of the knee, just the two parts of the foot and the leg are cute enough.
Teach your child to draw a stickman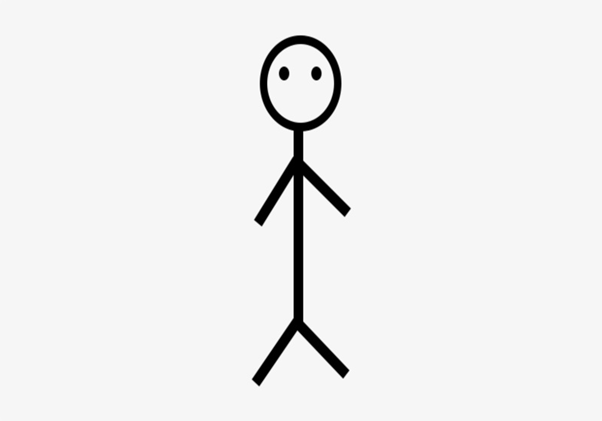 Simple stick figure almost any child can draw
Stick people (also known as stick figures) often have a very simple structure, parents can teach their children to draw details according to the following instructions:
   

Head: draw a circle

   

Facial expressions: it is up to the child to draw expressions, as long as they have all the basic parts such as eyebrows, eyes, nose, mouth, etc.

   

Neck: short and thin

   

Arms: two short straight lines

   

Spine: a long straight line

Legs: two straight lines as long as the arm or longer than the arm
Stick people viewed from the side are usually not much different than viewed from the front. Therefore, children will not need to care about perspective when drawing stick people.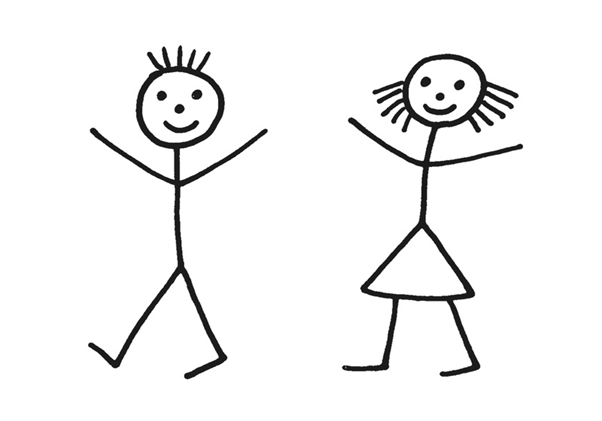 Stickman drawings simulating boys and girls for your reference
Teach your child to draw family members
The best way to teach children to draw people effectively is for children to apply familiar and familiar topics such as teaching children to draw family pictures or teaching children to draw family members with full members.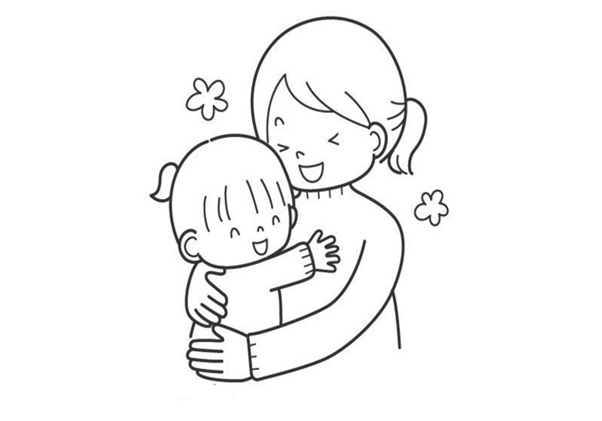 Drawings on the topic of mother and baby
With this topic, children will partly understand the daily work of their parents, see the affection and cohesion of a family, etc. At the same time, children will also easily learn how to observe and sketch. his character from the outside model.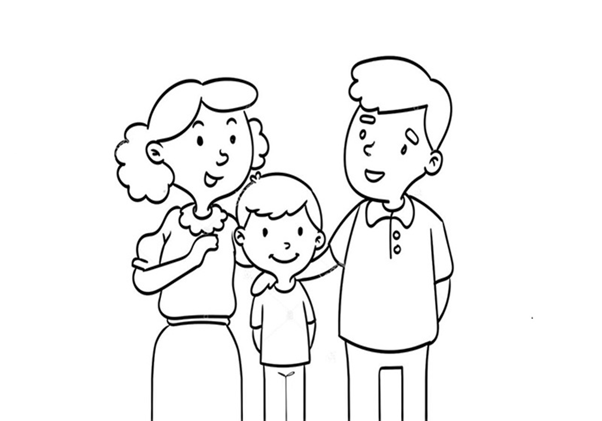 Drawings on the topic of family
The article is a method to help parents teach children to draw people at home effectively. Hopefully with this article, parents will have more experiences to help their children love painting more, be more skillful and draw better.