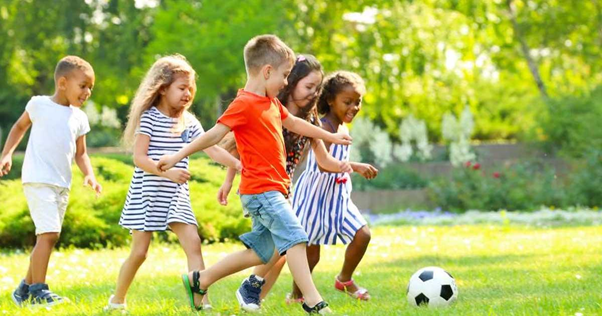 Children today often prefer playing video games to being active outdoors. This is not good at all. Being inactive will make the muscles and bones of children not develop to their full potential and have long-term effects on health. Therefore, mothers need to encourage children to be more active to be able to develop comprehensively.
Benefits of sports for children
Movement and sport help develop physically and mentally, bring positive emotions, self-confidence and build a healthy lifestyle for children. It also helps to increase metabolism and blood circulation. This is very important since the blood carries oxygen and nutrients to every cell of the body. And above all, exercise makes the body stronger and more resistant.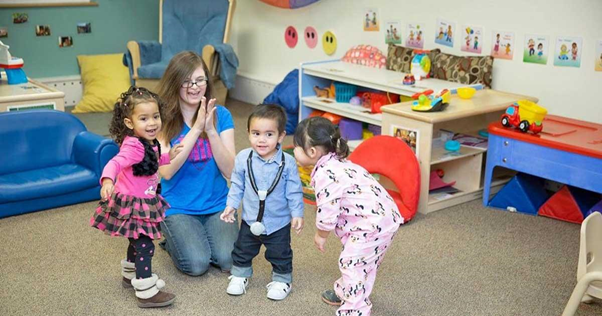 Regular sports activities help strengthen the cardiovascular system for preschool children. As a result, children will become healthier and more flexible, both physically and mentally. In addition, children's concentration will also increase, helping children learn better.
How to encourage children to be more active?
A sedentary lifestyle is not good for children at all. Therefore, mothers need to practice active habits for children from an early age. For example, instead of driving your child to school by motorbike, try letting your child ride a bicycle or walk to school. If you are afraid that the road is not safe, you should go with the child, or combine with other parents to let the child go to school in a group. Parents can take turns watching each day.
Movement also helps children learn better. For example, if children can play with friends during break time, they will focus better in later lessons. Limit children's playing time with video games, and instead, do activities such as jumping rope, cycling, etc. or other active games.
Mothers should also spend free time to be active with children: The whole family can go swimming, cycling or walking together. Thus, mothers can both build a healthy lifestyle for their children and create more fun time among family members.
Which sport is suitable for children?
For preschool and kindergarten children, the main form of movement is through games, small competitions or imaginary "adventures". At this age, children are very fond of ball games or hopscotch.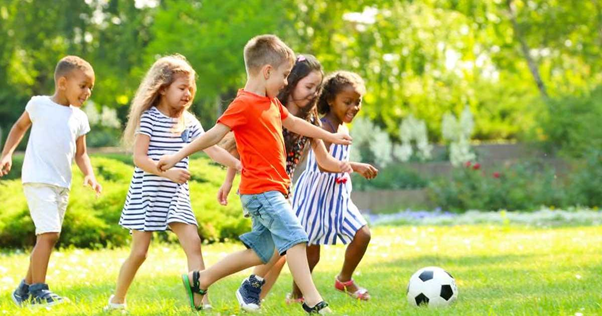 By primary school age, children begin to move on to more complex sports, such as swimming, jumping rope, cycling, gymnastics, ball games, etc. This is the time to choose your child's favorite sport. Let your child try out a few sports at the clubs and choose the one they like best. Only when children love a sport can they practice for a long time.
Here are some benefits of each sport
LIST OF SPORTS

BENEFIT

Endurance sports

e.g. Swimming, Cycling, Rollerblading…

●

 

Increases resistance, optimally supports the cardiovascular system.

●  Create a good foundation to practice other sports.

●      Burn a large amount of calories.

Team sports

e.g. Badminton, Basketball, Football, Handball, Tennis, Volleyball…

●

 

Build team spirit.

●  Interact with team members.

●      Develop hand-eye coordination.

Adventure sports

e.g. Boating, Climbing, Cycling, Skating, Snorkeling…

●

 

Spend a lot of time and money (for good equipment)

●      Increase coordination and endurance.

Sports combined with music

e.g. Ballet, Jazz Dance, Dance, Hip-Hop, Rope Dancing, Figure Skating…

●

 

Suitable for children who love music.

●      Increase speed, coordination and resistance

Martial Arts

e.g. Aikido, Boxing, Fencing, Judo, Karate, Taekwondo, Wrestling, Boxing…

●

 

Increase speed and coordination.

●      Practice quick reflexes.
Toys to Help Develop Gross Motor Skills for preschool children
Physical activity toys, to help children in preschool and kindergarten age move and have fun, our products are manufactured to serve preschools, such as animal trampoline, kids slide, Kids Seesaw Toys…
Scientists have shown that the more children are exposed to and play outdoors, the higher the emotional EQ is and the lower the risk of autistic children.
At this stage, children need to be fully developed both physically and intellectually. Physically active toys will help your baby be healthier through interesting play models.