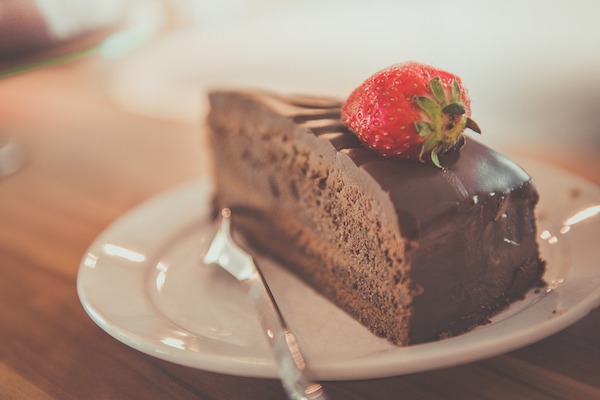 1. Mini Fluffy Glazed Donuts
Take 500gm self-raising flour and 250 ml natural organic sugar-free yogurt at room temperature. After sieving the flour, make a dough using your washed and dried hands. Make a ball, roll it over and then wrap the dough in a clean, transparent plastic sheet.
Set it aside in a warm place for about half an hour. Now sprinkle some flour on your countertop to prevent the dough from sticking to it while you roll it. Roll it out until it is a quarter of an inch thick.
Now take a sharp-edged small stainless steel glass and cut out the dough by pushing in the upside-down glass uniformly. To make the ring shape, take a clean bottle lid and push it in between the previously cut dough circles. You can make 40-45 donuts.
Heat some oil in a frying pan. Check the oil temperature using a thermometer; it should be no more than 160 degrees Celsius. Place the donuts on a steel or aluminum spatula.
Lower the spatula slowly and carefully into the hot oil. Wait for as long as the oil bubbles and the donuts appear on the surface. Take them out when their color turns golden brown.
Take a butter paper or a kitchen tissue and put the donut on it to allow extra oil to get soaked into it. Break one open to see if the batter is well-cooked inside. You can decorate these using whipped cream, fruit jam, honey, or chocolate syrup.
If you are having a kids' party or preparing a present, don't forget to stick some colorful and tasty sprinkles on these.
2. Chocolate Cake
Take a heavy bottom frying pan and a spatula. Take half a cup of unsalted butter and melt it on a low flame. Take the pan off the flame as soon as the butter starts flowing.
Now add two tablespoons of cocoa powder to it and mix it well. Add half a cup of white sugar, and one large egg kept at room temperature. Use a whisk to mix for a couple of minutes as it will not damage the base of your frying pan.
Add half a cup of flour and some fresh milk, kept at room temperature. Sprinkle two pinches of baking soda. Make sure all the powdered ingredients, including cocoa powder, flour, and baking soda, are sieved beforehand to help them blend into the liquid ingredients quickly and smoothly.
Cover the frying pan with a lid and cook it on a low flame for ten to twelve minutes. A transparent lid is highly recommended as you can see bubbles rising in your cake as it cooks.
Don't walk away and turn the flame off as soon as you notice the fragrance of chocolate. Insert a toothpick to check if it comes out dry, which means the cake is ready to serve. Decorate it with canned fruits and nuts. It will be enough for 4-6 people.