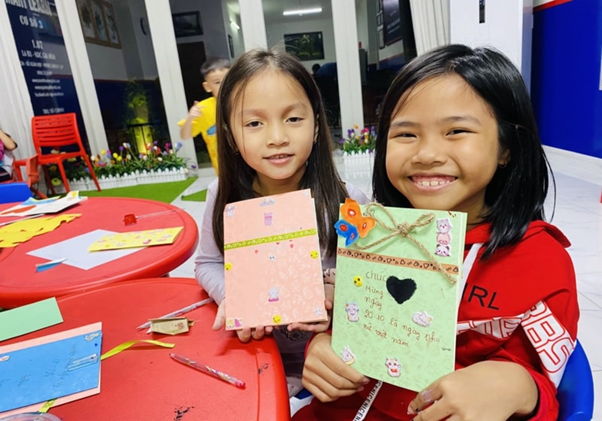 Teaching children to make cards for their mothers on special holidays such as Mother's Day , etc. will be a surprise and unforgettable gift for both mother and baby. What could be more meaningful than when you can make a gift yourself and hand it over to your mother? Understanding that, the following article will guide children to make cards as well as give mothers and babies some ideas for making simple and beautiful mother's cards.
Why should parents teach their children to make cards for mothers?
Teaching children to make cards for their mothers is also an interesting way of parenting , loved by many parents as well as many children because it not only brings an invaluable gift to their mother but also helps the whole family have moments of joy. minutes, happy memories together. Depending on the age of the child, parents can choose the appropriate card style for the child to make easily. From simple card styles, children and parents can freely change the design and color to their liking to get a card like that, helping children increase their creativity and thinking about painting . In addition, the fact that parents teach children to do crafts such as drawing, tearing, cutting, gluing, etc. to complete a gift is helping to train skillful hands and increase concentration for children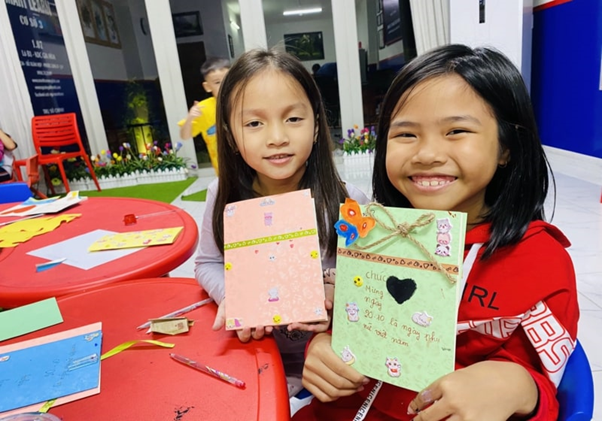 Children are more skillful and creative when they learn to make handmade cards
For preschool and primary school children, doodling is a hobby and also helps stimulate the child's creativity to develop. Accordingly, parents can guide their children to draw cards with pencils and crayons for their mothers. In addition to drawing cards, parents can also integrate teaching children to make homemade toys with the theme of drawing familiar animals and objects such as chickens, cats, dogs, … with funny drawings.
For older children, it will be difficult to say "I love you" or sweet words of thanks and love to the parent, giving mom a hand-made card is a very unique, close and easy gift instead of the most wanted words. And above all, the children themselves knew how to use their creativity, sending emotional cards to show how much they love their mother.
Instructions for children to make cards for mothers with colored paper
How to make a flower card?
Among gifts, teaching children to make flowers for their mother attached on colored paper cards is the simplest and easiest way to do so. These will be the flowers that will always be fresh and a priceless souvenir. Here are some suggestions for moms to teach simple, easy crafts for kids of all ages:
Preparation:
   

Hyacinth paper flower pattern (printed)

   

White, blue, light green cardboard paper

   

Purple, pink craft paper

Scissors, glue, double-sided tape
Making:
Step 1: Print leaves and stems on blue cardboard paper. Print the flower image on a purple (or pink) paperboard, depending on the color of the paper and the mother's preference. Then cut out the leaves and flower bases separately, cut the small rectangles to make petals and stems according to the printed line.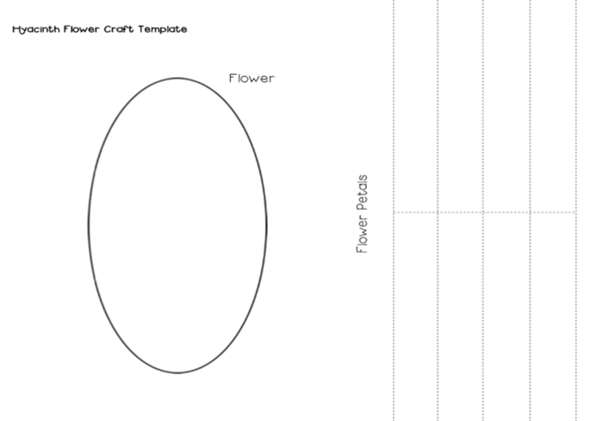 Printed hyacinth pattern including petal pattern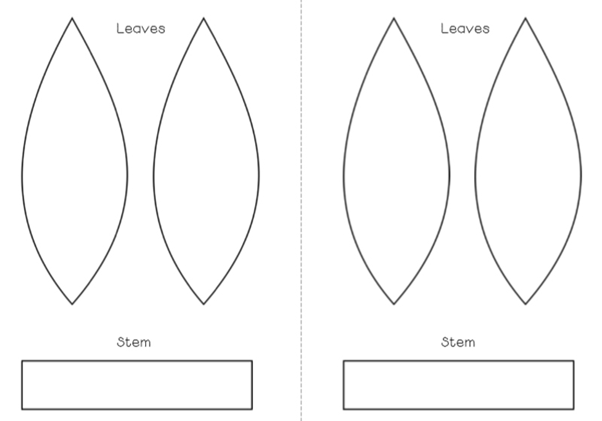 Print of stem and leaves
Step 2: Fold the white cardboard in half, cut a rectangle from the light blue cardboard, and then glue it to one side of the folded white cardboard as shown.
Step 3: Use glue to shape the petals. Take a small rectangular paper printed on pink, purple paper, connect the two ends of the rectangle into a circle, use glue to fix it as shown below.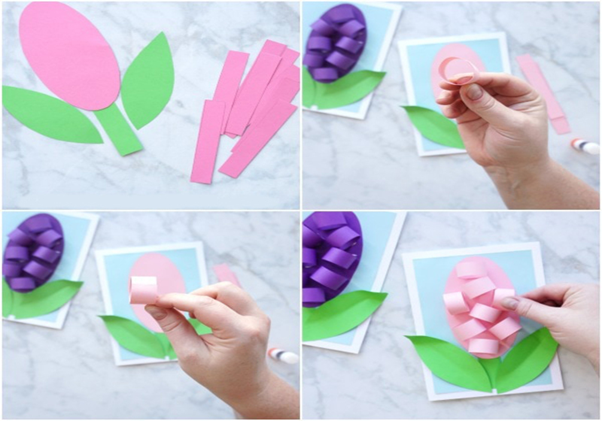 How to make and glue the petals
Step 4: Stick the flower stalk and flower base on the light green card on the front of the card with double-sided tape, after firmly attached, stick the round petals made in step 3 as shown below.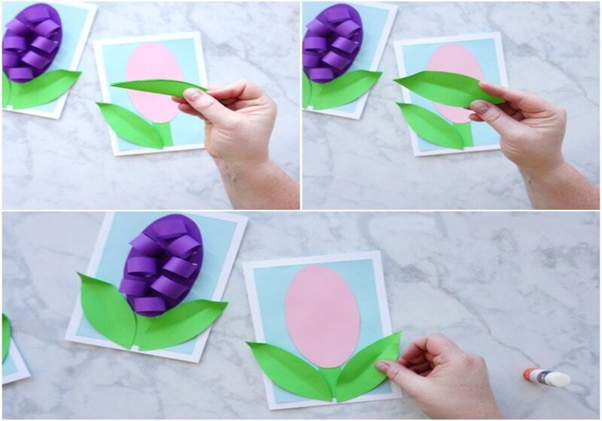 How to make leaves and fix leaves?
Step 5: Fold the leaf in half and then bend the top from top to bottom to look like a real leaf. Glue them over the body shape on the front of the card.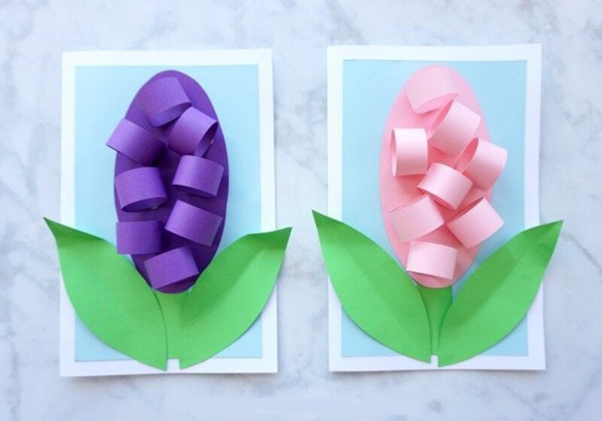 Complete flower card
Step 6: Check again if the stick is not close, and then add glue. Finally, the baby can write more meaningful wishes for the mother to complete the gift.
How to make cute animal card
Teaching your baby to make a turtle-shaped mother's card is a cute and simple idea that any child can make, using just the simple ingredients of a cupcake base and a few simple crafts.
Preparing:
   

Blue multi-size cupcake liners

   

Yellow craft paper

Scissors, glue
Making:
Step 1: Flatten cupcakes of different sizes and fold them in half. After that, cut the rectangles, cut a rounded bevel on one end to make the legs and head of the turtle as shown below.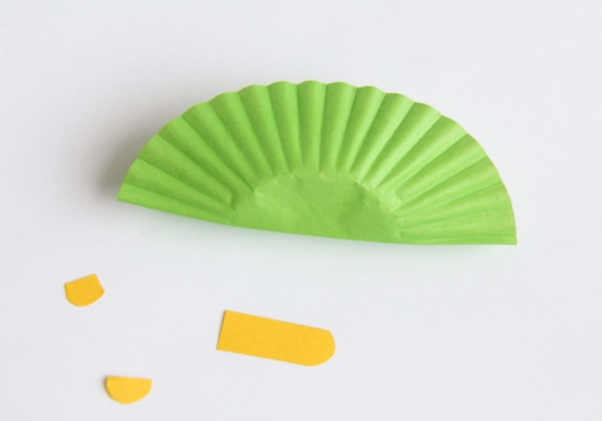 Parts of a turtle
Step 2: Make the turtle shell by applying glue to the inside of the folded cupcake paper to fix. Parents can teach children to make many baby turtles of different sizes and let the largest cupcake paper make the mother turtle, the smaller piece of paper will make the baby turtle.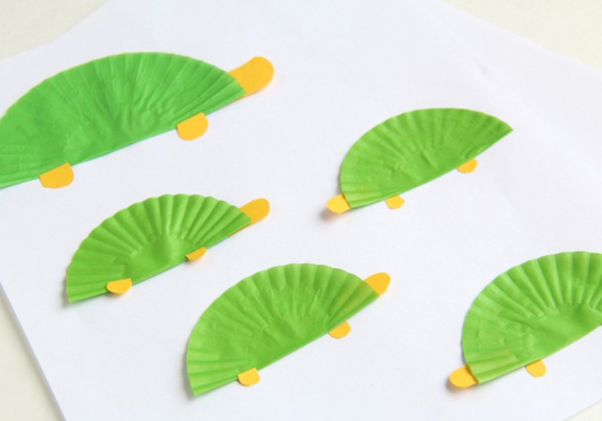 Paste more baby turtles to make the card less simple
Step 3: Place the yellow paper samples for the head, legs and shell of the turtle on the card, use glue to fix the position.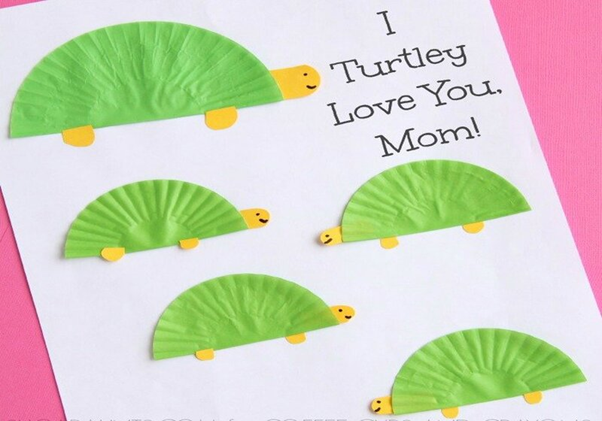 A funny card with a lovely message will be a meaningful gift for mom
Step 4: Finally, parents can help or let the child write on the card the messages that he wants to send to his mother with this colorful and cute card.
Instructions for children to make cards drawn with crayons
No need to be fussy or complicated about crafts, just need paper and paint, children can also make simple mother's cards.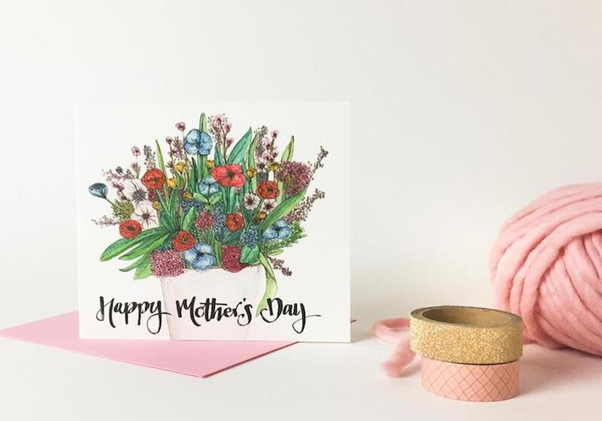 Flower cards drawn with crayons are always loved by many parents and children
To make this type of card, children just need to use crayons to draw meaningful images such as when the mother takes care of the baby, when the mother cooks a good meal, with a message written on the card or behind the picture, adding a little ribbon. With the attached tape, children have completed a simple, easy to do but very unique gift card for mothers.
Flower drawing card
Mom loves bright and radiant spring flowers and colors. Why not teach your child to make cards for mom with homemade flower card templates? This will definitely be a gift filled with color, bringing joy all day to mom.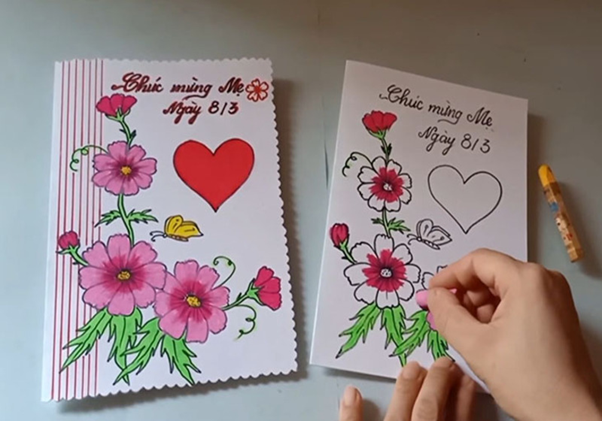 Simple floral card drawn with colored pencils and markers
Besides, with the flower-shaped card template, just needing the mother to suggest and draw a few simple flowers, the children can have their own creative ways to express their love to their mother in their own way, just sweet but without losing the cuteness of the babies.
Simple heart-shaped drawing card
Preparing:
   

Card cover (7 different colors)

   

Felt pen

   

Scissors or paper cutter

   

Glue

Ruler
Making:
Step 1: Cut each colored paper into a square of size 6×6 cm. Fold a piece of paper in half, draw a heart shape with a felt-tip pen and cut it out.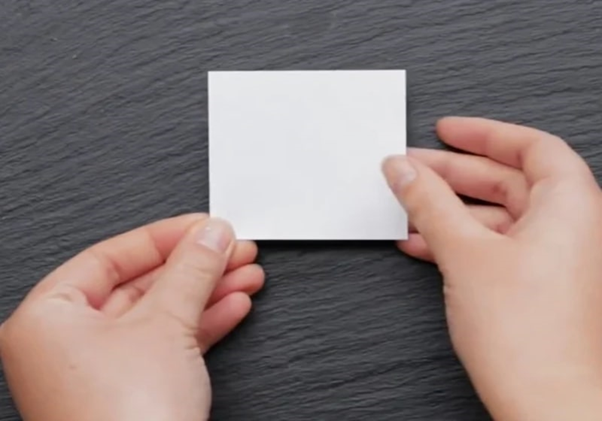 Cut the paper pattern into squares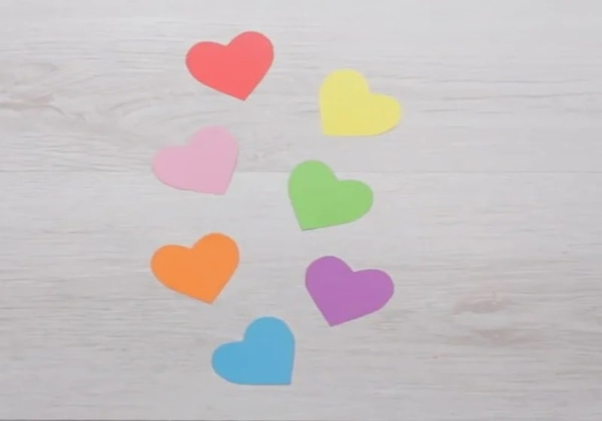 Cut out the multicolored hearts
Step 2: From the cardstock paper, cut a rectangular strip of paper with dimensions of 5cm x 20cm. Attach the heart to the first edge of the cut paper, using a ruler to draw a straight line through the top two vertices of the heart.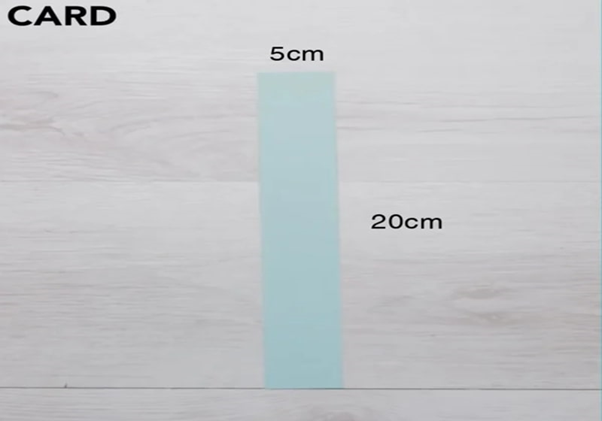 Cut the rectangle to the same size as the photo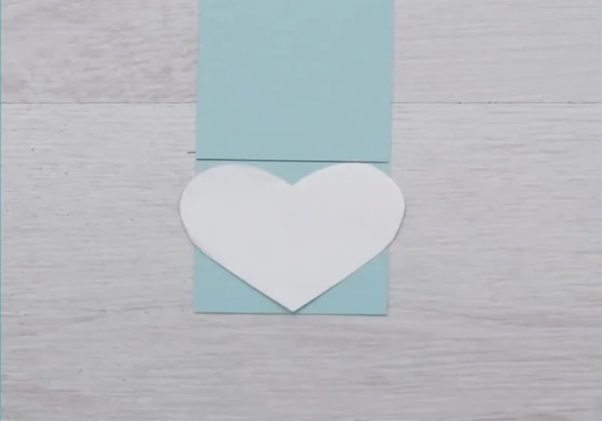 Cut and measure a heart shape onto a rectangular card
Step 3: 1cm from the line just drawn, use a ruler and mark the positions 1cm apart. From the first line, draw parallel, continuous lines 1cm apart from the marked dot.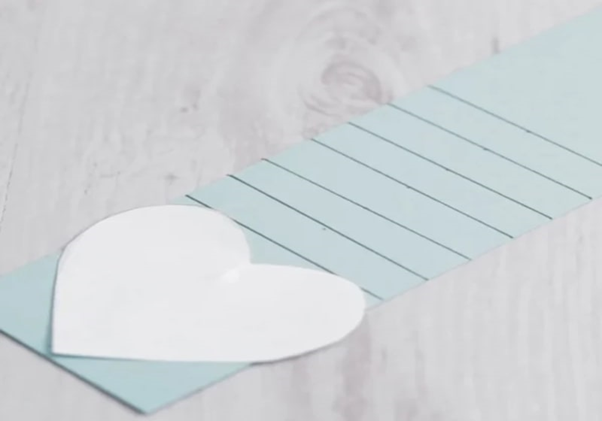 Draw lines 1cm. apart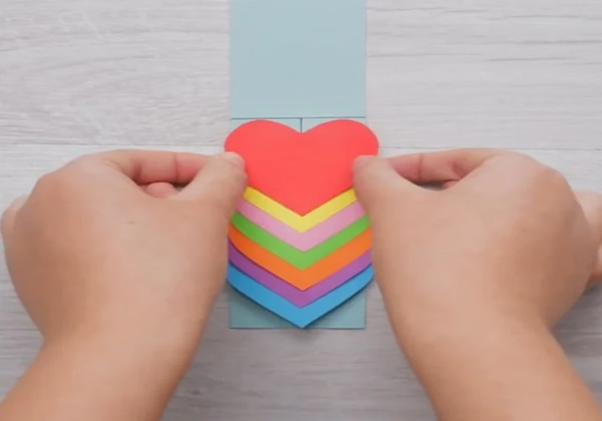 Stack the hearts on the strip of paper
Step 4: Draw a perpendicular line and go through the middle of the parallel lines just drawn. Fold the folds in the same direction down at the line position.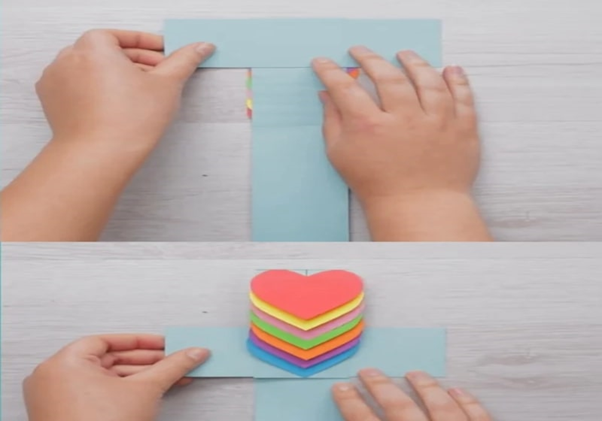 Shape and fix the paper strip
Step 5: Fold the paper strip in half at the end line – where the last heart is glued
Step 6: Turn the heart paper strip over. Cut another 5 x 15cm strip of paper and glue it perpendicularly to the top edge of the paper after the multicolored heart strip is facing down. After pasting, flip the paper strip over. Pay attention to stick only the 2 ends of the edge, leaving the middle part to create space for the 3D heart strip to pull up and down.
Step 7: Cut a rectangular color cover of 20 x 30 cm to make a card. Double fold.
Step 8: Glue the heart paper strip to the perpendicular and center position of the inner card.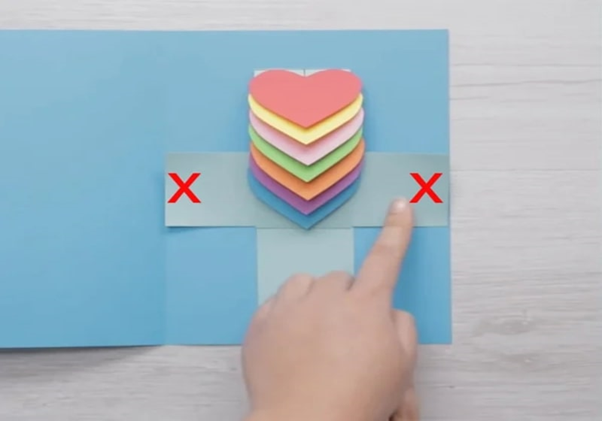 Stick a strip of paper with a heart on the inside of the card
Step 9: Drag the rainbow heart strip down to the end. Have your child write a cute greeting on the card This is also a card template that parents can apply to teach children to make toys.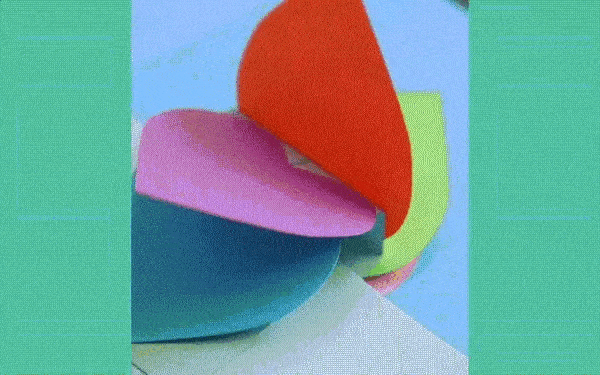 Very unique 3d heart-shaped card
Funny chick drawing card
Parents can teach their children to draw cards with drawings of animals such as the familiar chick or any animal they love with funny drawings for more cards with a variety of themes and colors.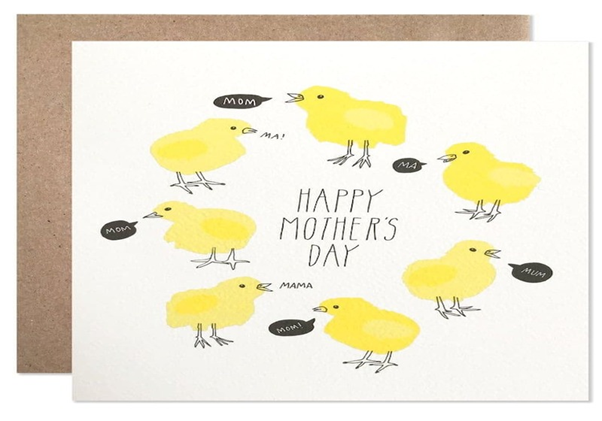 Cute and lovely chick drawing card
Suggest some ideas for making beautiful cards for babies to give mothers on holidays
Teach your child to make Lego cards
Enjoy your baby's creativity with simple and familiar Lego models, with just a few pretty little Lego panels, your baby will have a colorful work and also a lovely gift to give to her mother.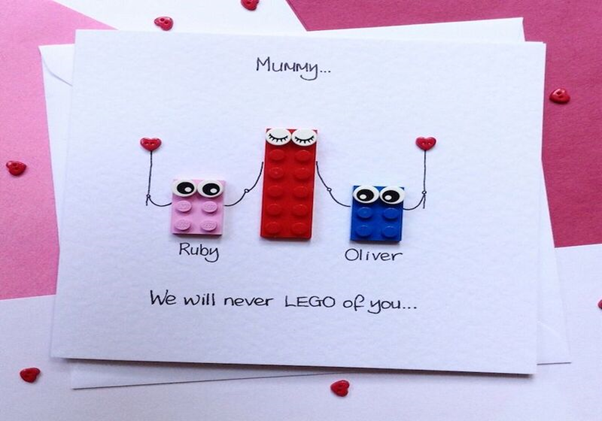 Teaching your baby to make cards for mom from Lego and crayons is also a great idea
Teaching children to make cards from buttons, have you tried it yet? This will be a card for mom with many colors and strange shapes.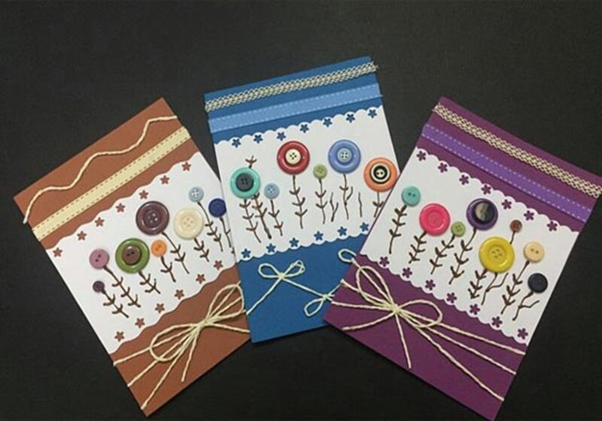 Colorful card with a little variation from buttons and ribbons
Teach your child to make cards from cupcake liners
This is a card with a clever transformation from cupcake liners, buttons and cardboard. Parents can completely teach their children to make toys according to this card template because it is simple and preschool children can also masterfully do it themselves.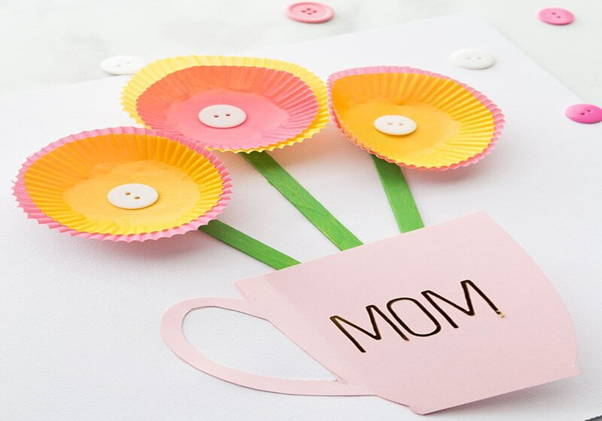 Teach your child to make a creative card for mom with cupcakes
In addition, instead of teaching children to make handmade toys, parents should teach them to make cards for mom with floating stickers that are quick but beautiful and easy to do.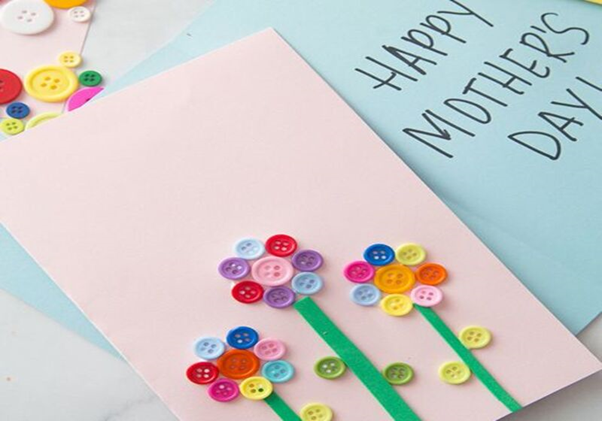 Handmade card for mom made of buttons and colored paper
All above are some ways to teach children to make cards for their mothers as well as simple card templates for parents and children to refer to make cards together at home.