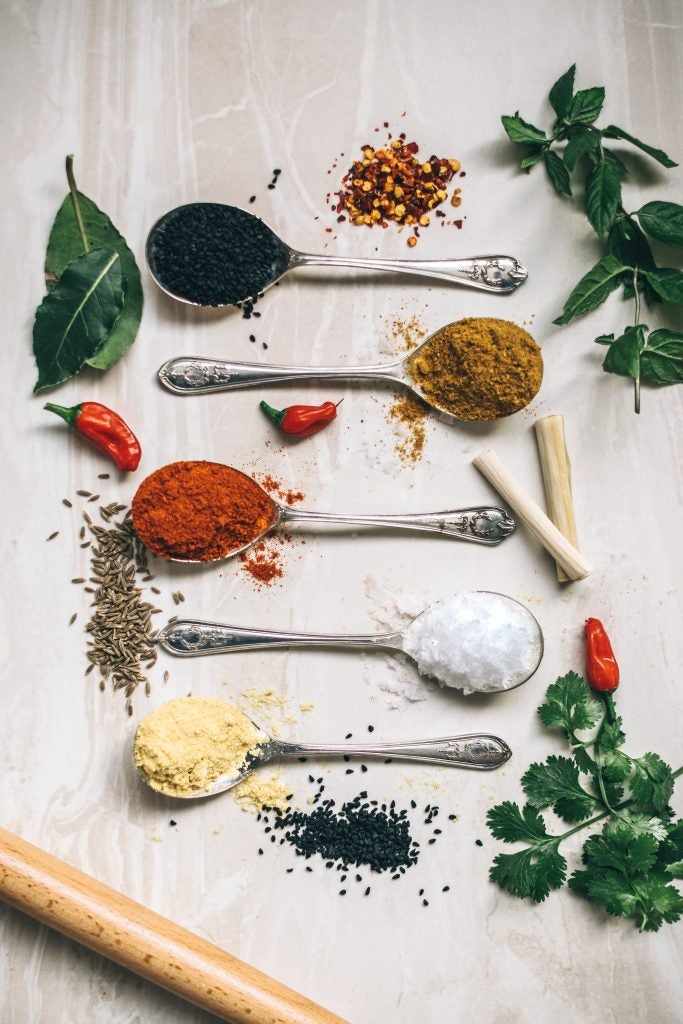 Not everyone has the talent or skill to whip gourmet meals. Even so, we do have that one, specialty dish that we're famous for and nobody else can make it quite like you do. Now, here's the big secret…
Secret Ingredient
The key to your signature dish isn't some exotic ingredient. In fact, it's very likely that the secret to your culinary prowess is readily available in your fridge or pantry. A pinch here and a dollop there can make a world of difference for your favorite meals. Check out this list of simple, secret ingredient game changers.
Smoked Paprika
A dash of this staple pantry spice on your breakfast can elevate the most ordinary plate of eggs into a restaurant quality dish with gourmet promise. Start by frying up some eggs and making sure that the yolk remains soft and runny. Sprinkle a little bit of smoked paprika on top for both flavor and appearance, and serve.
The smoky richness of this pantry staple adds great color to eggs and adds smoky depth to eggs. Sprinkle on top and mash eggs together before spreading on toast.
Fish Sauce
That regular, inconspicuous pack of ramen noodles can be elevated with one secret ingredient that's common in many Asian households: fish sauce. The salty, tangy sauce must be added with prudence, but a little can definitely go a long way in terms of adding another layer of complexity to your staple, late night snack.
The versatile ingredient is also a great addition for soups and dishes that need another layer of saltiness that isn't too overpowering. Fish sauce adds more dimension to food that is equal parts savory and umami.
Mayonnaise
Love it or hate it, mayonnaise is a fridge staple that typically polarizes foodies. Still, mayonnaise is a great and versatile ingredient that has been used by many cooks to add texture and flavor to their favorite dishes. From enhancing a classic snack time favorite and whipping up dips, mayonnaise has everyone's go-to condiment.
Did you know that scrambled eggs are apparently notoriously hard to perfect? But here's a quick and easy secret to making fluffy, creamy scrambled eggs–mayonnaise. Add a small tablespoon to a couple of cracked eggs and scramble well. A pinch of salt and a dash of pepper, and you're good to go.
Kimchi
The Korean Wave introduced us to a lot more than K-pop and K-drama, it introduced the world to Korean cuisine. More specifically, the Korean staple, kimchi. Kimchi is fermented cabbage mixed with chili and other spices to create this incredible crunchy side dish that helps balance out so many complex flavors across a whole range of dishes.
Among the more unexpected pairings that kimchi can be used with is grilled cheese. The combination of complex flavors of this dish is the perfect way to elevate this snack time favorite. The vegetable helps add that much-needed crunch and the burst of spice that balances the richness of the cheese perfectly.
Doritos
Everyone loves a bag of Doritos. But if you happen to be more creative, in a pinch, and craving for some crunchy fried chicken, then grab a bag of your favorite Doritos flavor and pay attention.
Grab a bag, take a rolling pin and start pounding until you crush the chips into little pieces. Next, take your fried chicken drumsticks, dip in egg batter, and use the crushed chips to coat the chicken. Heat up your oil and deep-fry to enjoy an immensely flavorful classic with a twist.
Soy Sauce
You've had it for sushi, maybe even use for stews and soups, but soy sauce is a secret ingredient for a snack time fave too–and it's one that you wouldn't even expect popcorn.
Mix a few drops of soy sauce in a bag of freshly popped popcorn and shake well. Skip the salt, so you don't make it too salty. You'll get a warm bag of umami goodness that you can enjoy on your next movie night.
Lemon
From drinks to desserts, lemon is so versatile that chefs have come to rely on it to add a citrus-y dimension to their dishes. It's a well known ingredient that helps add zest to sweets and pastries. But the flavor it helps add for savory dishes such as pasta is something that discerning foodies should really try.
A generous squeeze of this versatile fruit can help bring flavor and brightness to numerous dishes. It's the perfect addition to oil based pasta dishes where the oil can sometimes become too overwhelming for palettes. Season with salt and pepper to complete the dish.
Balsamic Vinegar
Balsamic vinegar is a very dark and concentrated flavored vinegar that originated in Italy made from freshly crushed grape juice, including the skin, seeds, and stems. It's known for having a distinctive and bold flavor that's complex and tart, making it the perfect accompaniment to neutral foods such as bread and vegetables.
It's sweet and sour, and it adds an exotic kick to ordinary dishes that ushers you all the way to the European countryside. Pour over olive oil and a sprinkle of Parmesan cheese, and you now have a flavorful salad dressing or dipping sauce for freshly baked bread.
Sour Cream
The classic favorite, potato salad, is usually made with mayonnaise, but is often considered too creamy and overpowering. Mix your mayonnaise with sour cream along with all your favorite herbs and spices to get a less overwhelming mixture that everyone will love.
The tangy creaminess of sour cream offsets mayonnaise's richness. The texture helps water down the mixture, giving the herbs and spices you're using to make the potato salad a boost of flavor.
Yogurt
While already a frequent Mediterranean ingredient and often used as a marinade and base for sauces, yogurt is another versatile ingredient in kitchens that can be used to elevate trusty ingredients in your fridge.
Plain yogurt used as a marinade for chicken breasts is a lesser known marinade that helps tenderize your chicken and add depth of flavor that you can't match. The light creaminess also helps keep the chicken moist and adds a tangy and savory dimension to an otherwise bland dish.
Parmesan Rinds
Everyone loves Parmesan cheese, but before you throw away the Parmesan rinds, take note that you can actually add those to your favorite vegetable soup to add a salty, savory dimension to your broth. You can even use this broth as a base for risotto.
Peanut Butter
A staple of dessert and snack times actually has more potential than you can imagine. Another one for pasta lovers. Mix sesame oil with a teaspoon of peanut butter to whip up quick and easy Asian style noodle dishes. Simply throw in your favorite herbs or vegetables to add more diverse flavor to your dish.
Tarragon
Finely chopped tarragon sprinkled on French fries adds a subtle dash of color and a delicious aroma to a snack time staple that elevates the dish from casual to gourmet. The flavor is so subtle, but the impact it has on taste buds is immense.
Mashed Potatoes
For any recipe that calls for cream or roux, substitute it with mashed potatoes instead. It's a flavorful substitute that doesn't require dairy, which makes a lot of dishes, from gravy to soup, more accessible to many. It's a big game changer that everyone should definitely try.
Cayenne Pepper
A pinch of cayenne pepper on your trusty recipe for banana bread can make a game changing difference for your signature pastry. The amount you're adding isn't really very detectable, however it manages to bring all the sweet flavors of the banana bread beautifully. It's the ultimate secret ingredient that nobody will be able to guess.
Cheetos
Crushed up Cheetos instead of toasted bread crumbs to finish off your mac and cheese is a game changer for this classic dinnertime dish. It adds that familiar crunch to a creamy dish, but with a salty dimension that everyone will truly love.
Honey
A drizzle of honey on the pizza brings out the savory goodness of the dough and cheese. The combination of savory and sweet has long been used to add more dimension to classic flavors. But in this case, a little bit of honey truly goes a long way, serve drizzled on top or use as a dipping sauce when you next order pizza.
Coffee
Boxed brownies are easy to make–just add eggs, water, and milk. If you substitute water with coffee, however, your brownies will likely come out so much more flavorful. The milk brings out the creamy, moist batter, and the coffee add more depth to the mixture.